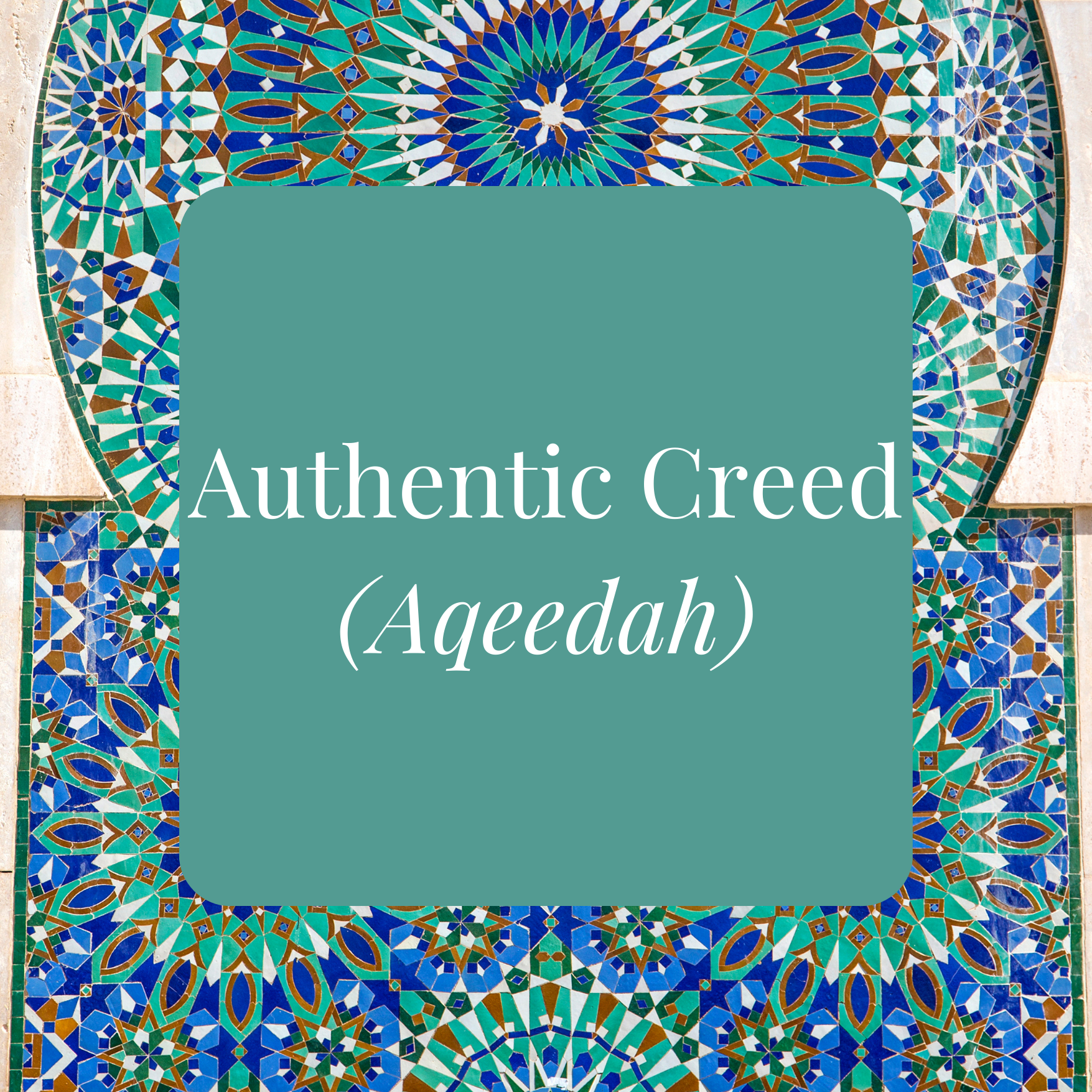 Authentic Creed
Access our semester flyer here. If you wish to do the payment plan option, please register here instead.
🤔Not sure if this is the right class for you?
Sit in on the first session and if you change your mind, we offer a full refund! That's how confident we are that you will find our program beneficial. Low commitment and comprehensive!
Class Description
Aqeedah is the Islamic study of Creed or Theology. This particular work, Aqeedah Nasafiyyah, is one of the most seminal works on Aqeedah, alongside such famous and celebrated works as Al Fiqh Al Akbar by Imam Abu Hanifa and Aqeedah Al Tahawiyya. By the 17th century, more than fifty commentaries were written on this work.
It is a must to learn for those who want to reinforce their faith with the most authentic sources, faith being the most important action in the sight of God to achieve the pleasure and closeness of the Almighty.
Text will be provided for students.
Instructor and Timing
Class will be instructed by Ustadh Meurad Osman and will be held on Sundays from 10am to 11:30am EDT weekly from August 27 to September 24.
Prerequisite
None required.
Recording
Each session will be recorded. Links to access the recordings will be sent to all via email.
Payment Options
Please note that the registration fee covers all sessions of the class.
Early registration fee of $40 until August 19.
Regular registration fee of $50 from August 20 and thereon.
Financial aid and payment plan options are also provided. Please note that, if approved, financial aid will cover the entire cost of the class and can only be applied towards only one class per semester per student. With a payment plan, the registration fee will be broken down into installments to be paid on different dates to ease the financial burden on the student.
If you wish to apply for financial aid, please select the option, "Financial Aid" and complete the registration process.
If you wish to do the payment plan option, please 

register here instead

.
Once complete, our registration team will contact you via email for the next steps.
Have further questions or encountering technical difficulties? Please email us at registration@meccacenter.com.