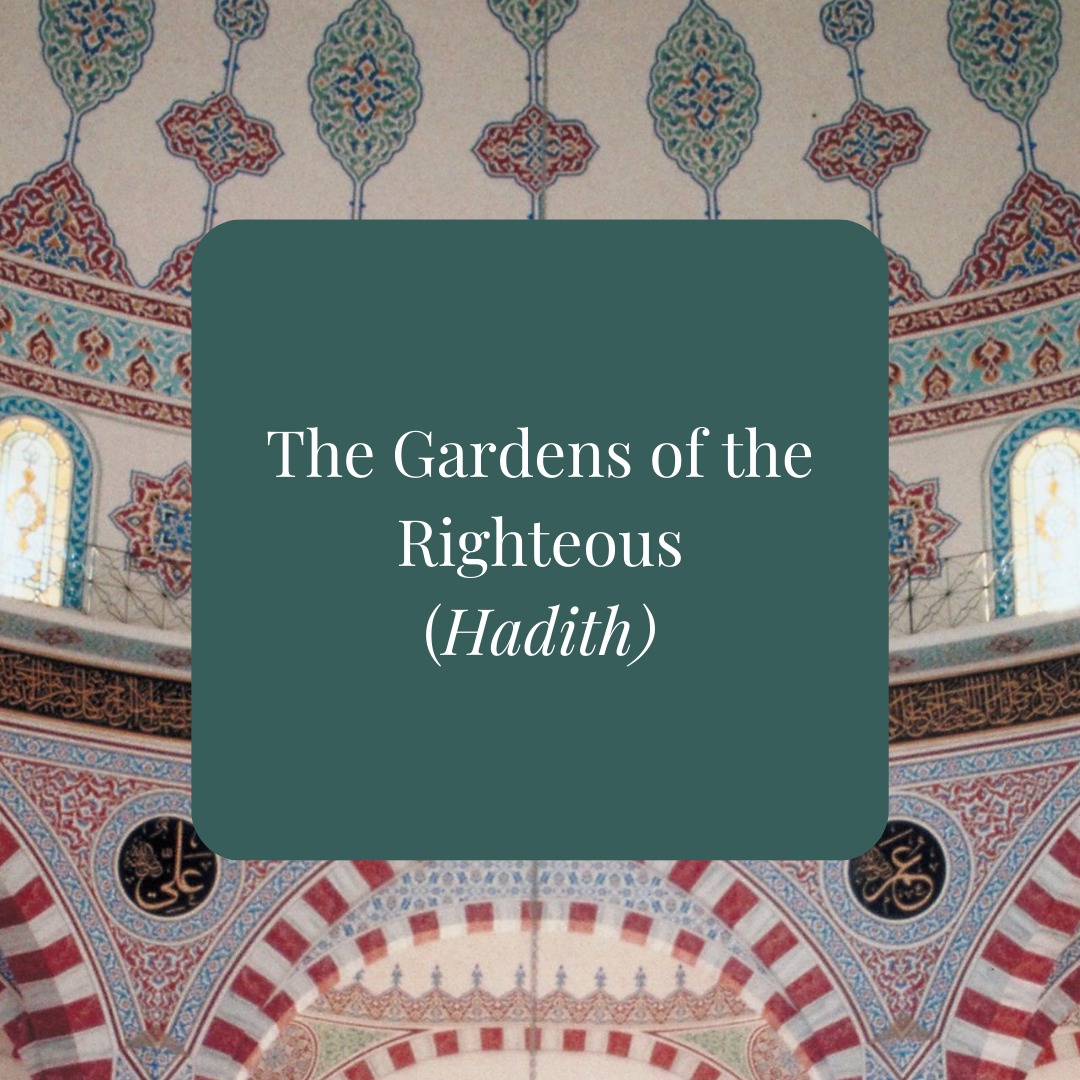 The Gardens of the Righteous (Hadith)
Please read below.
Access our semester flyer here. If you wish to do the payment plan option, please register here instead.
🤔Not sure if this is the right class for you?
Sit in on the first session and if you change your mind, we offer a full refund! That's how confident we are that you will find our program beneficial. Low commitment and comprehensive!
Class Description
Riyad-us-Saliheen (The Gardens of the Righteous), is a famous and popular collection of authentic Hadith (sayings of the Prophet Muhammad, Peace and Blessings of Allah be upon him) by Imam Nawawi (631 – 676 AH), may Allah have mercy on him. It is one of the greatest books of Hadith, covering a wide range of advice and guidelines on Islamic creed and conduct. In this class, we will discuss hadith from 4 select chapters in this collection.
Text will be provided for students.
Instructor and Timing
Class will be instructed by Ustadh Meurad Osman and will be held on Sundays from 2pm to 3:30pm EST weekly from June 4 to June 25.
Prerequisite
None required.
Recording
Each session will be recorded. Links to access the recordings will be sent to all via email.
Payment Options
Please note that the registration fee covers all sessions of the class.
Early registration fee of $40 until May 27.
Regular registration fee of $50 from May 28 and thereon.
Financial aid and payment plan options are also provided. Please note that, if approved, financial aid will cover the entire cost of the class and can only be applied towards only one class per semester per student. With a payment plan, the registration fee will be broken down into installments to be paid on different dates to ease the financial burden on the student.
If you wish to apply for financial aid, please select the option, "Financial Aid" and complete the registration process.
If you wish to do the payment plan option, please register here instead.
Once complete, our registration team will contact you via email for the next steps.
Have further questions or encountering technical difficulties? Please email us at registration@meccacenter.com.